160 years of Laško brass band
The Laško Brass Band is a central part of our town's main events. Moreover, the band has been performing on local grounds, as well as abroad, from the start. Its beginnings date back to 1862, when the first bandmaster Franc Klepej, who was a part of a French military band, returned home. He gathered a few like-minded people that initially entertained the crowds at local events, village weddings, festivities and processions.
In 1985, Pivovarna Laško became the Laško Brass Band's premier sponsor. The same year, the band conquered Slovenia's highest peak: Triglav. They surprised everyone by carrying instruments to the top and playing in front of the Aljaž tower. At the time, the band's oldest member shared they needed two things to conquer the peak: "Young energy and old wisdom!"
The Laško Brass Band has been operating on this principle for the last 160 years.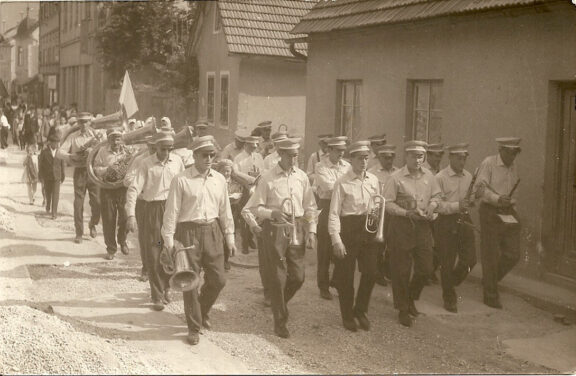 Laško Museum
Friday and Saturday: from 12.00 to 20.00
Sunday: from 10.00 to 17.00