Let's go into the mountains 2022
Pivovarna Laško Union has been organizing the Let's Go into the Mountains movement for thirteen consecutive years. Every year, hikers conquer Šmohor and this year won't be any different. Alongside good company, numerous games and children's animations, you will also be entertained by the Orlek group.
We didn't forget about the cyclists either. The Laško Cycling Club's annual ascent to Šmohor under the premier sponsorship of Pivovarna Laško Union will take place at the same time, for the 16th year in a row.
You are kindly invited to join the hikers and cyclists!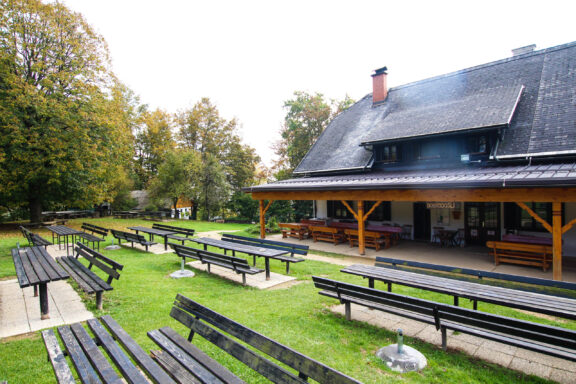 Šmohor cabin
Saturday, 16. 7. 2022 at 10.00