Street bustle with Laško brass band and Laško majorettes
Laško Brass Band Cultural Society represents a symbiosis of several generations that yearly participate in more than 60 events.
The Society has over 150 members and consists of – the orchestra, the majorettes and the drumline. Musicians, majorettes, and drummers will again impress everyone by playing their marches, and with an unforgettable show programme.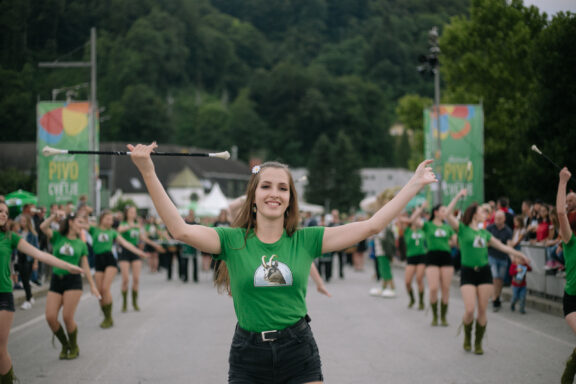 Laško streets
Friday and Saturday at 19.30